The ring's algorithm is basically made of 3 parts: 
1. The first part is about generating the outside and inside breps. They can have any kind of shape, in this case is just a simple loft between 9 rectangles that are scaled and rotated in different planes according to a point attractor.
3. The last part is the "marching cubes" algorithm which is fed by the set of curves, points and breps from the previous stages.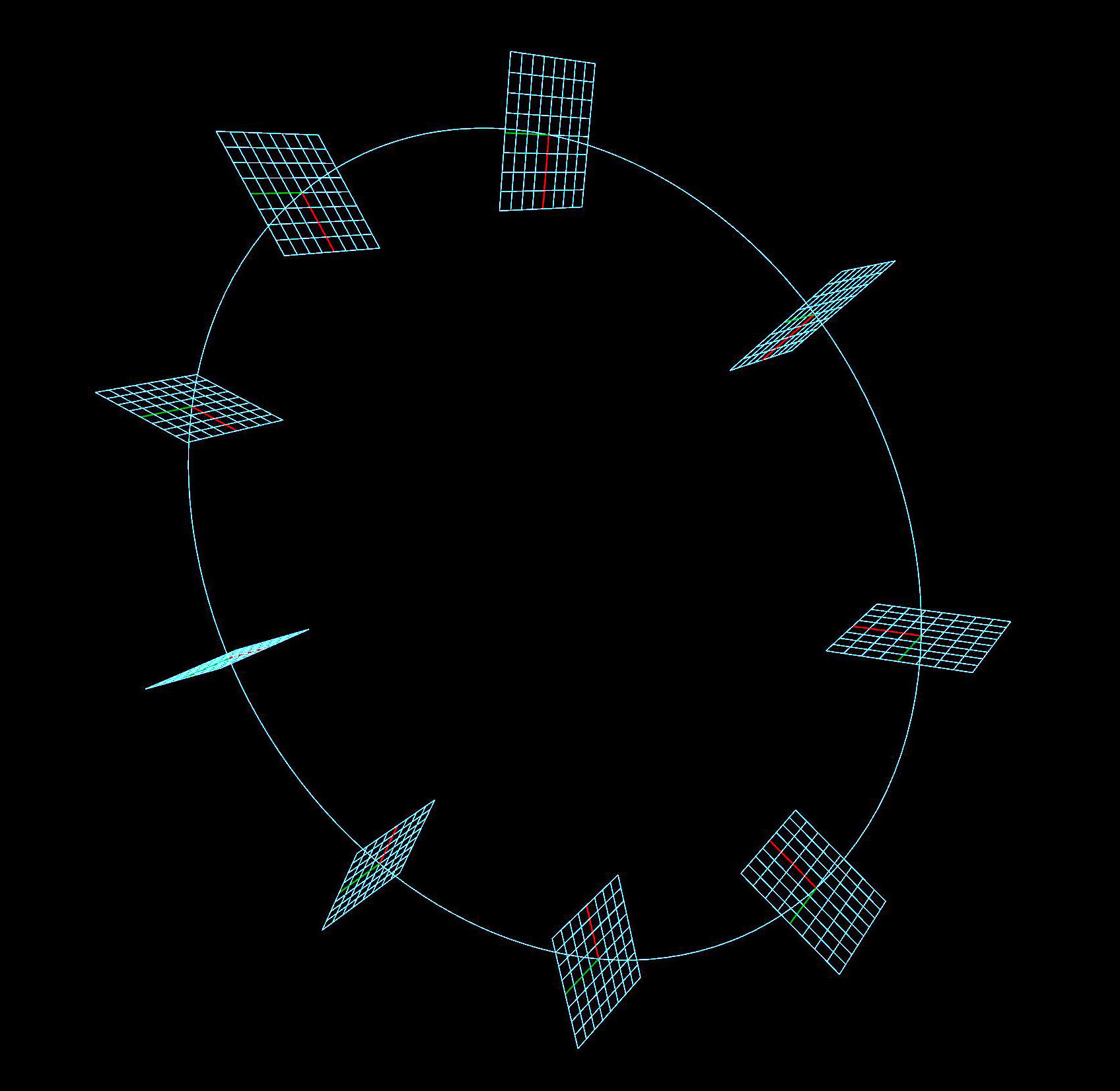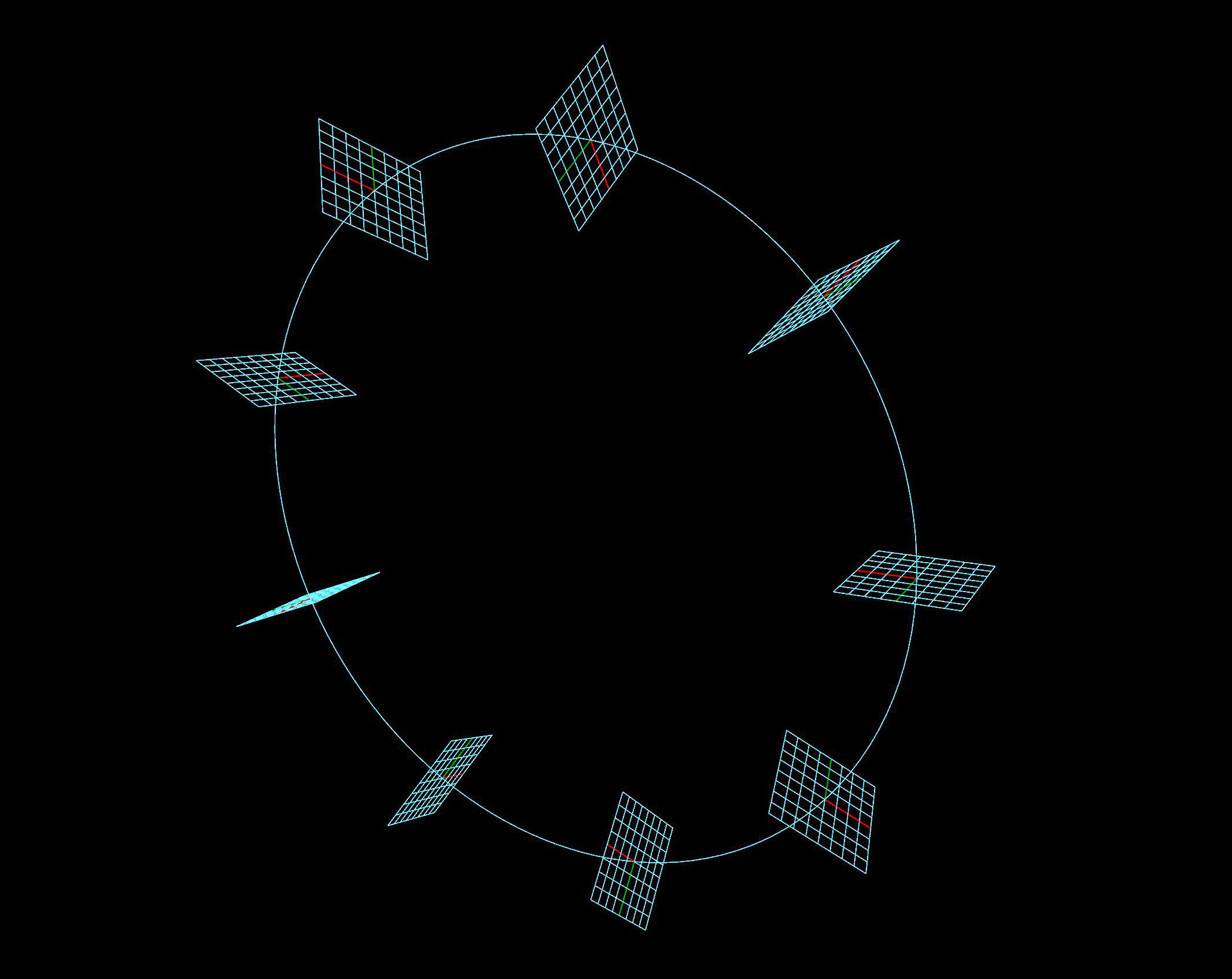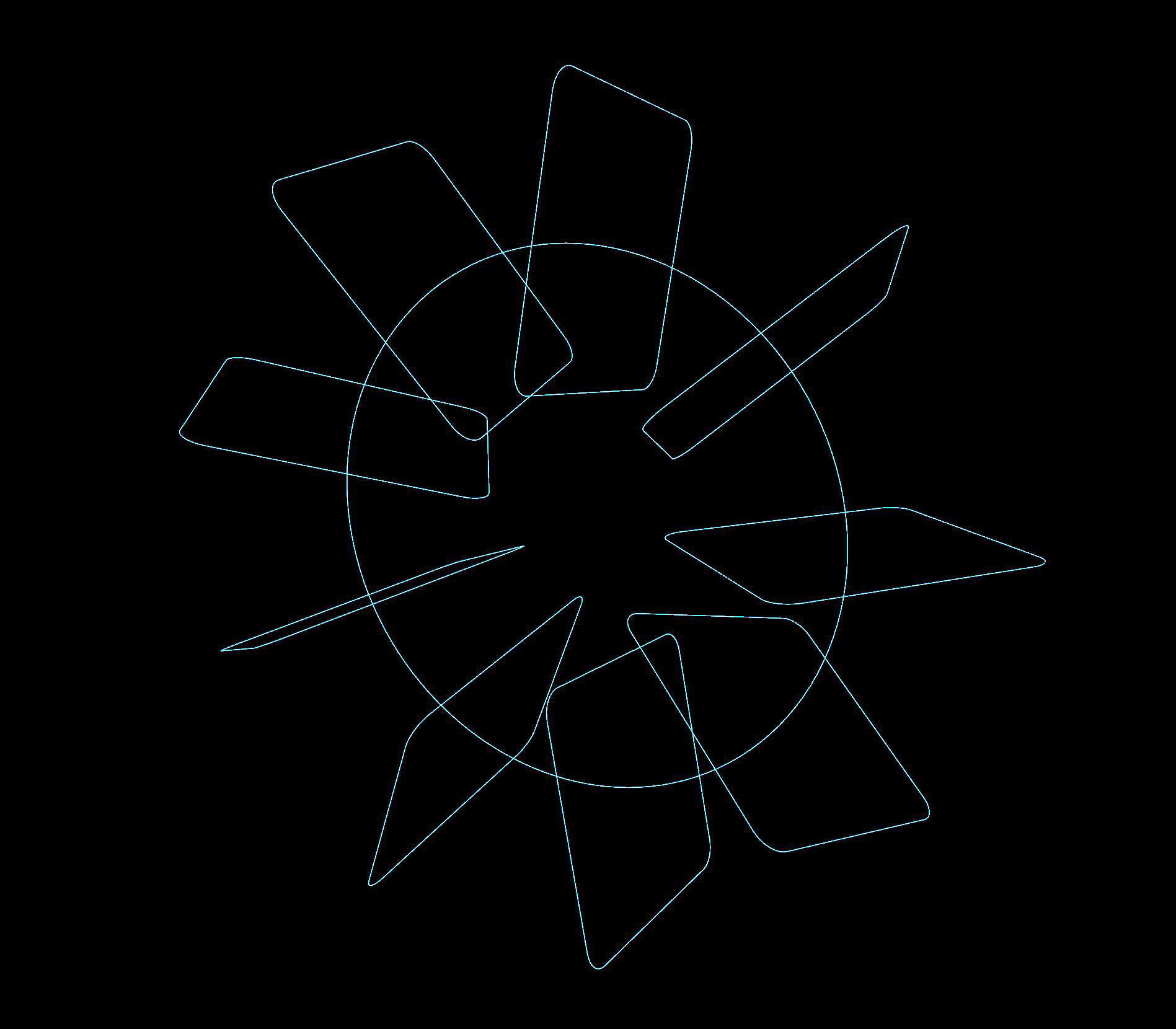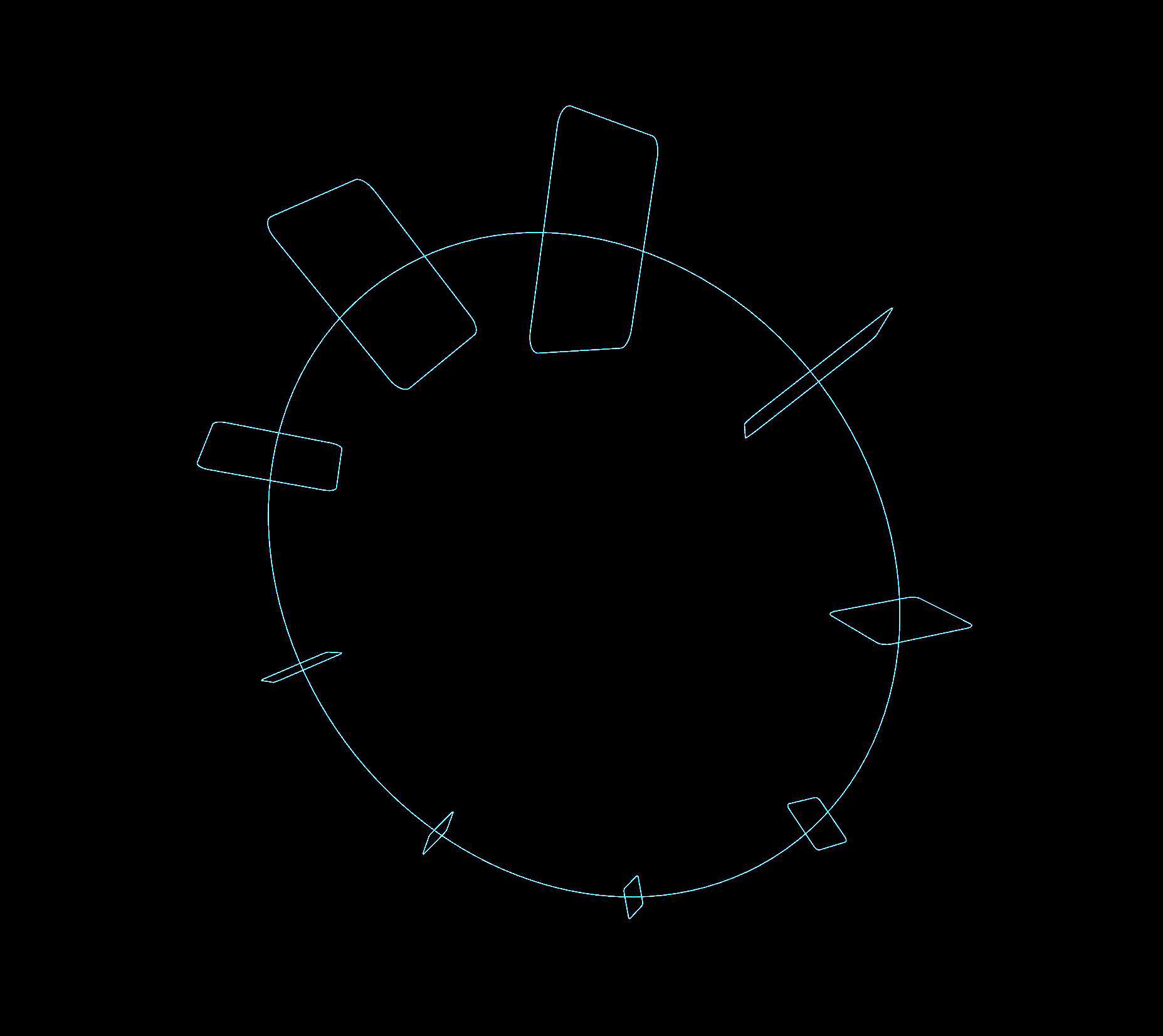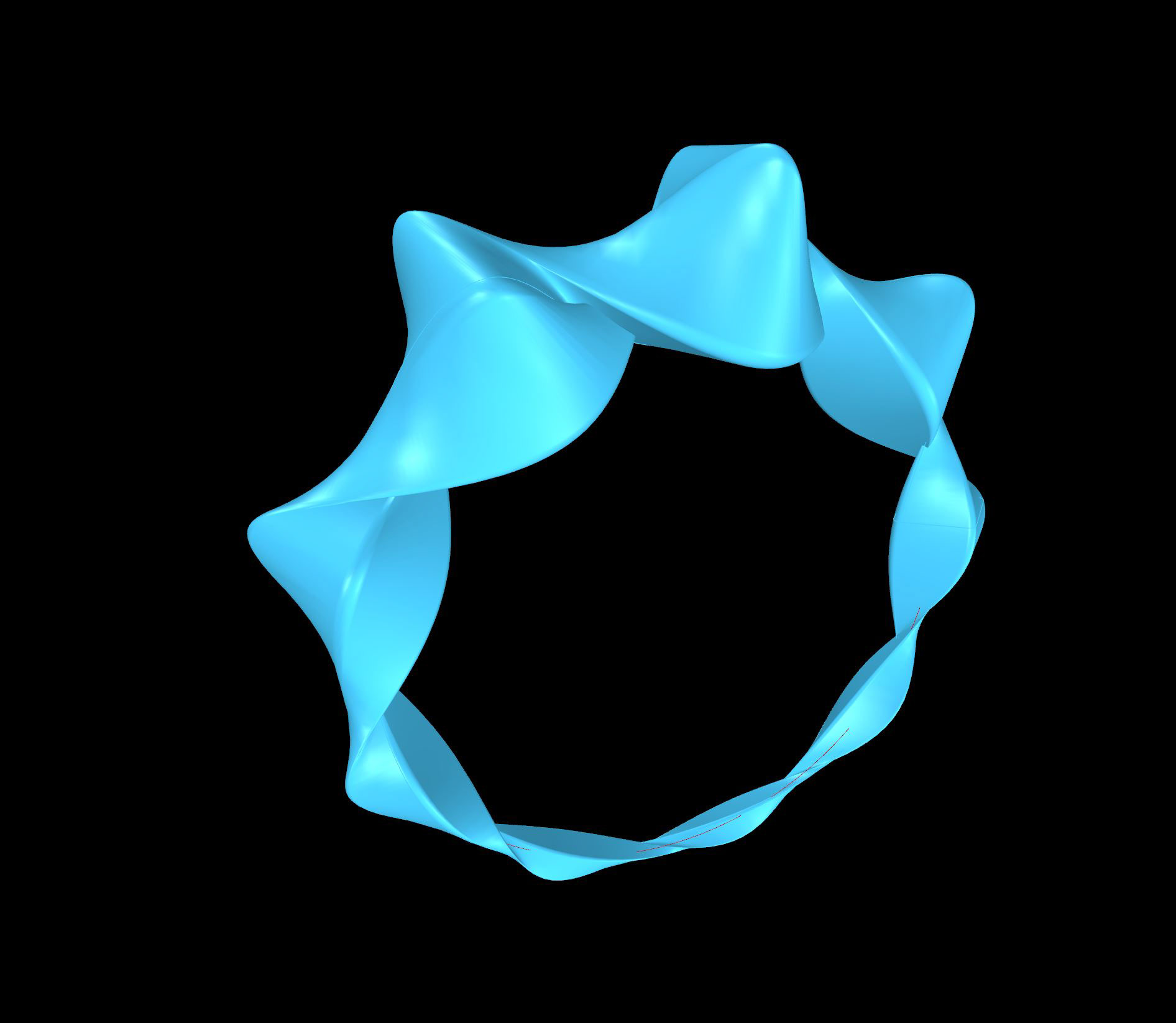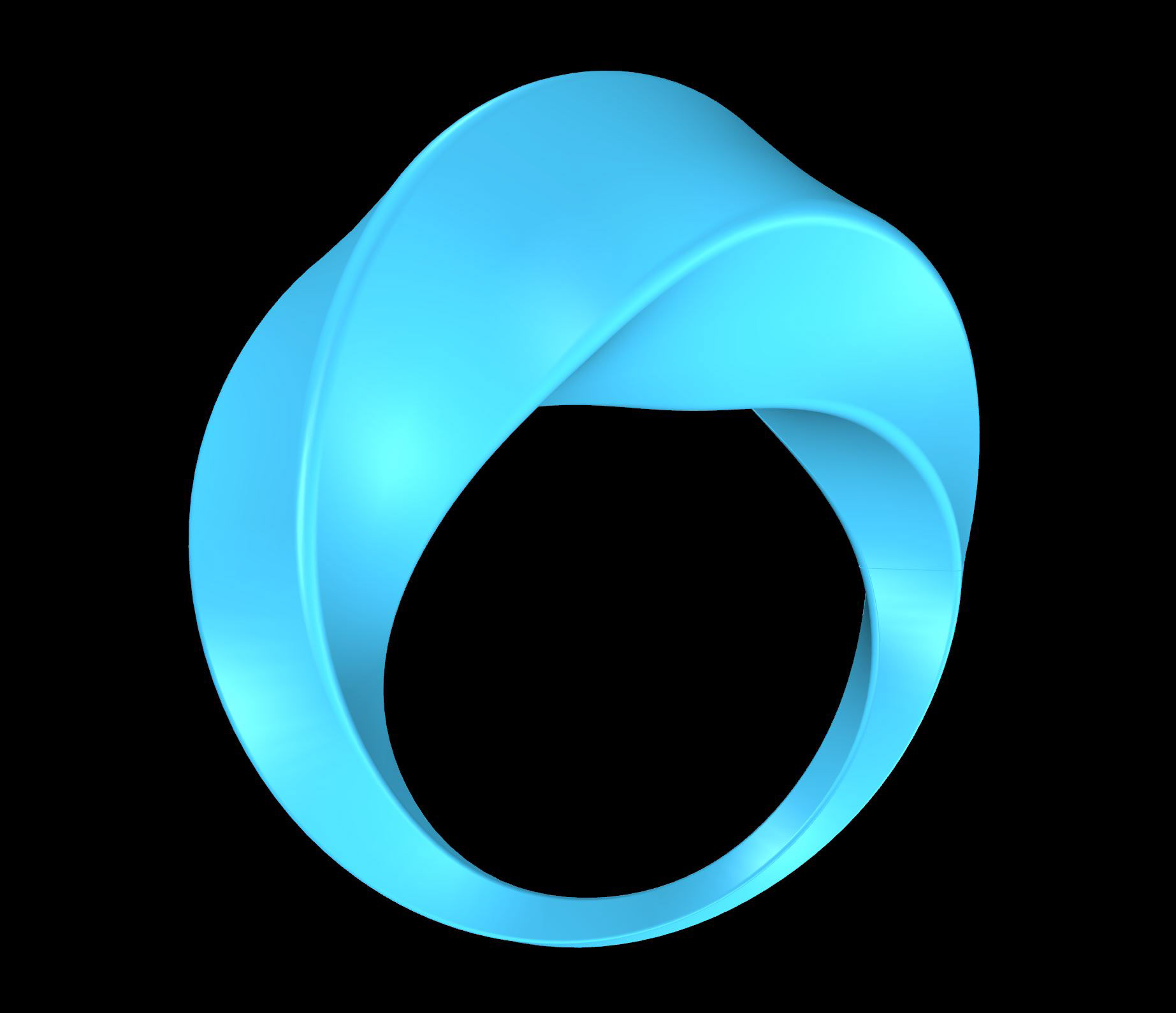 STAGE 2 -
the plane at the base keeps the shape closed, without perforations.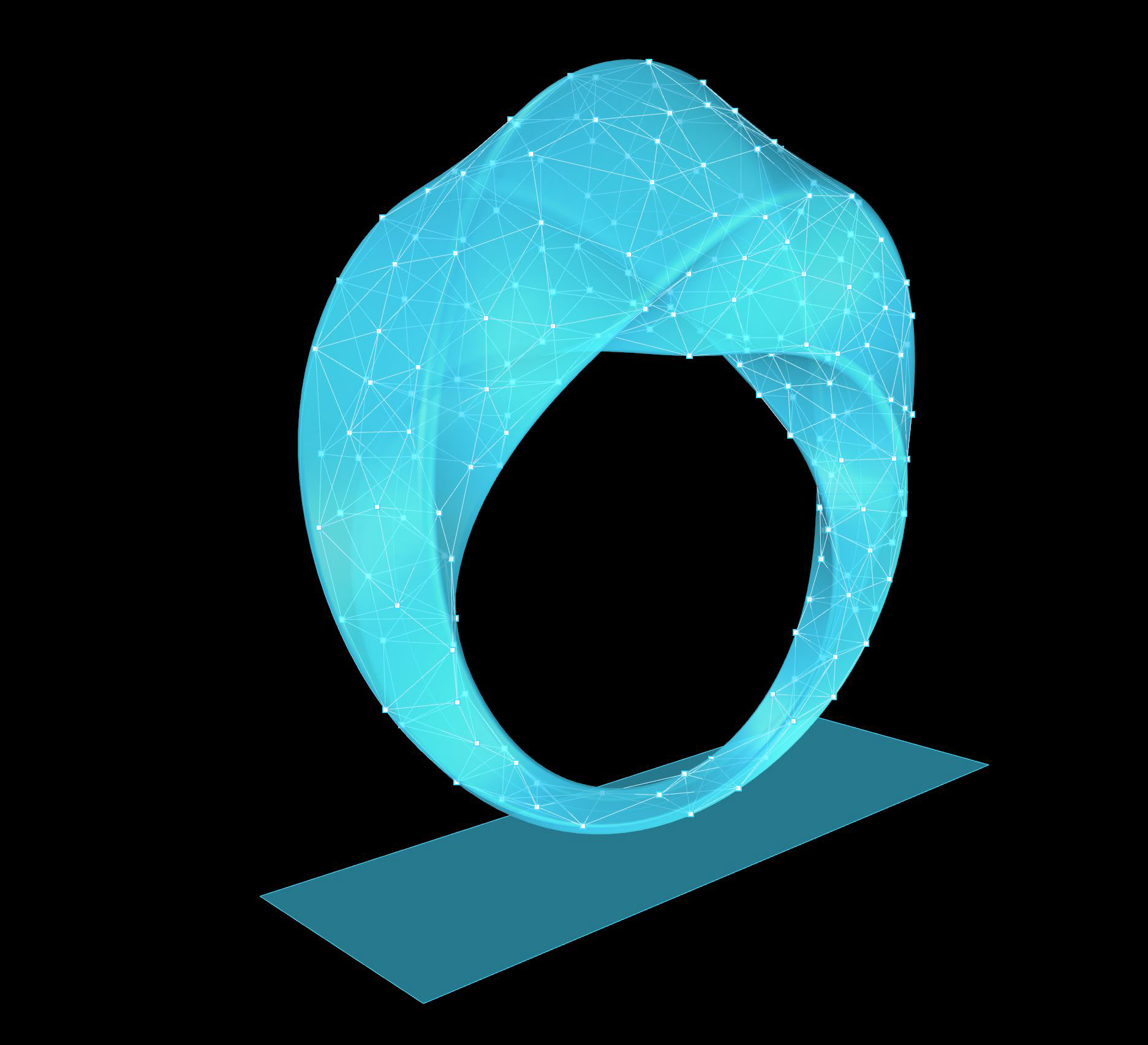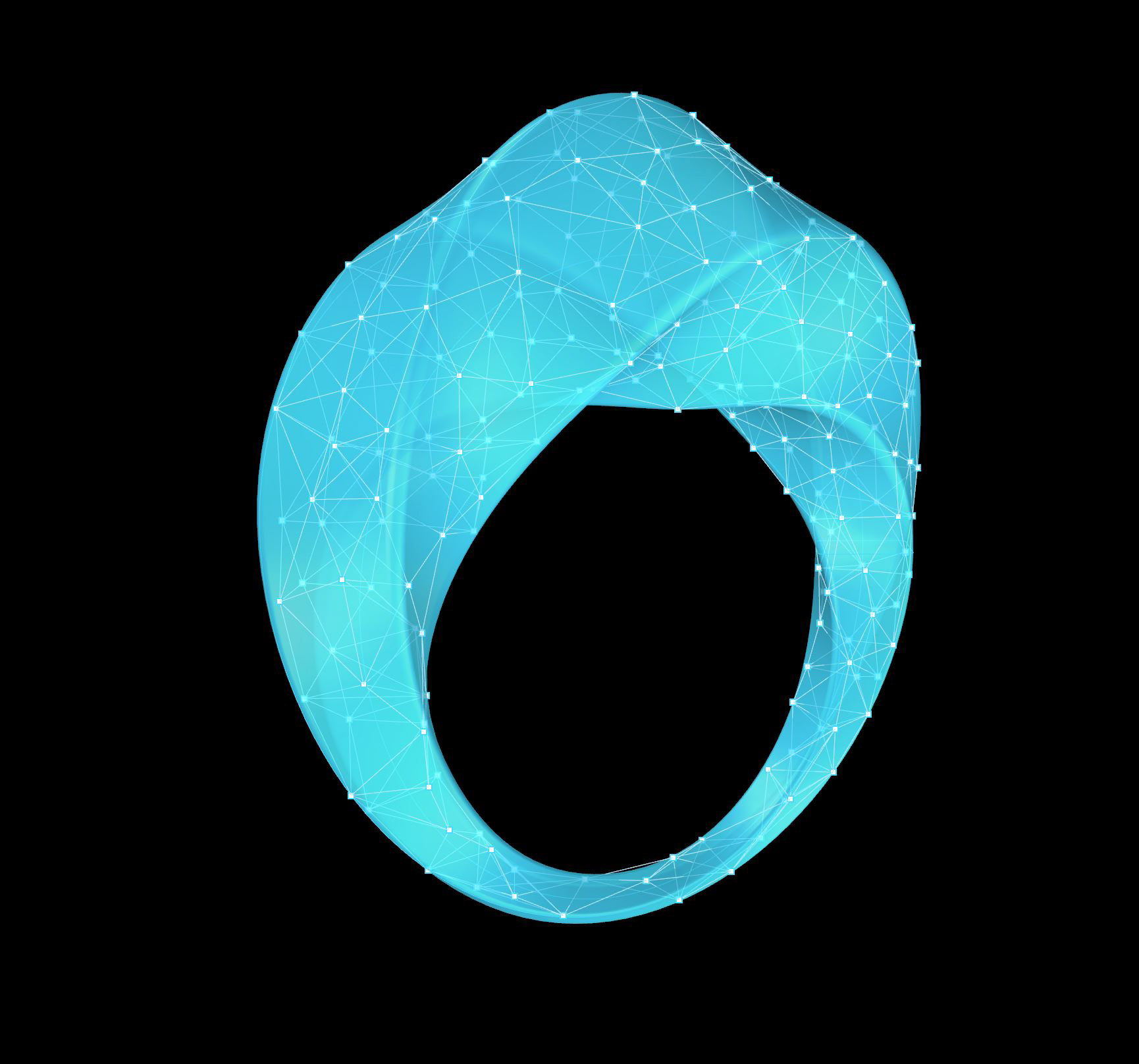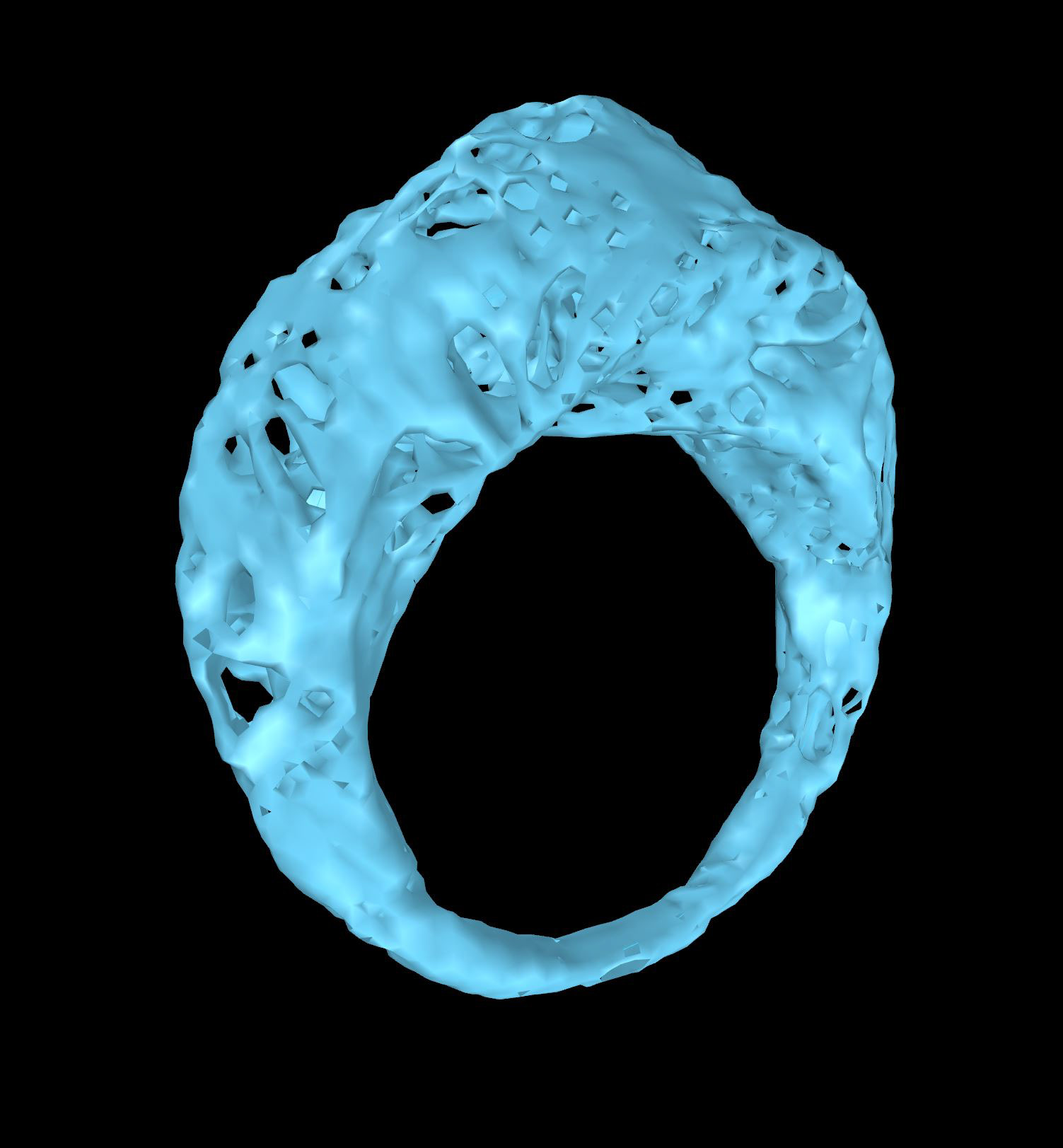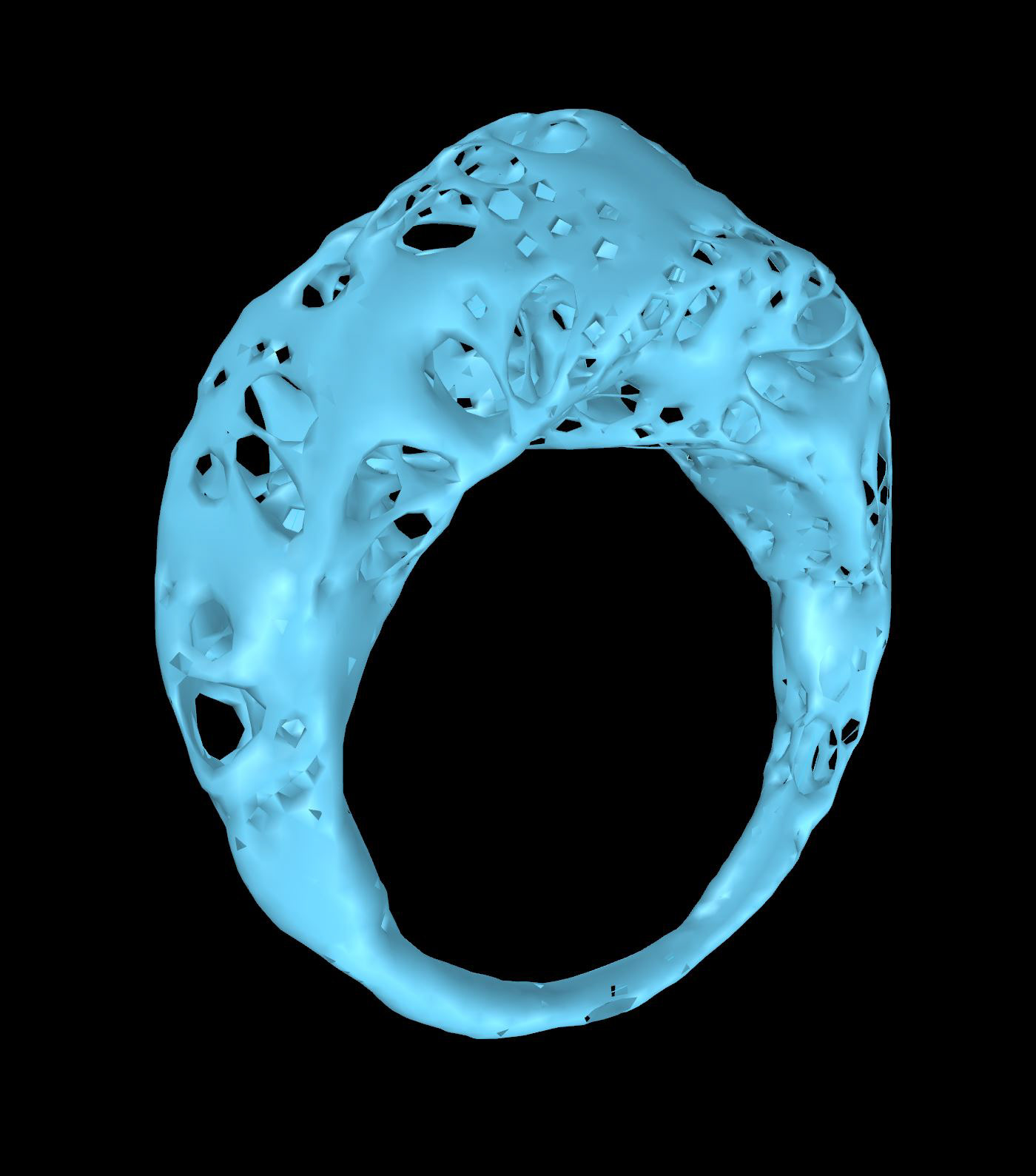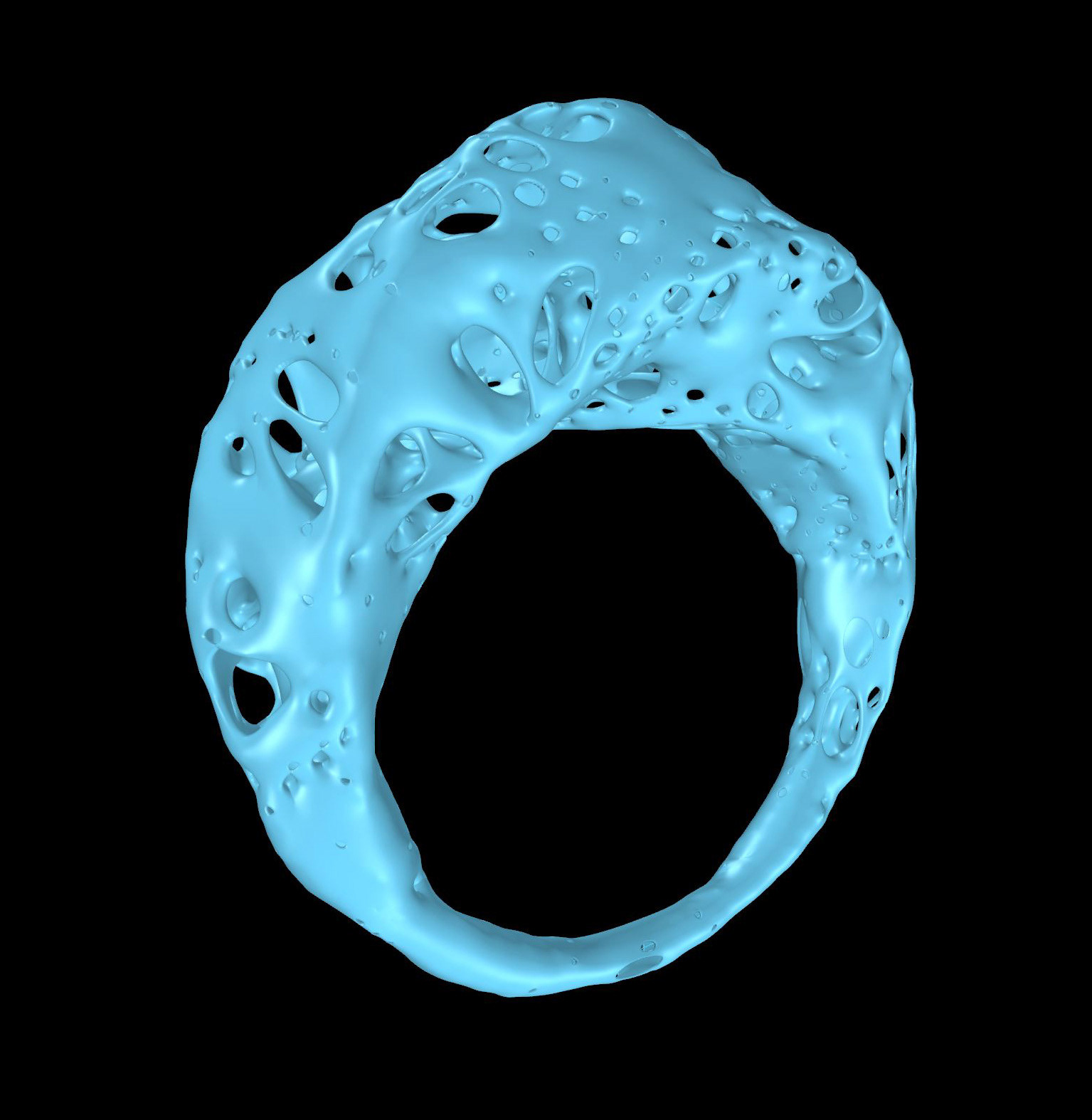 THE [marching cubes] RING FROM DIFFERENT ANGLES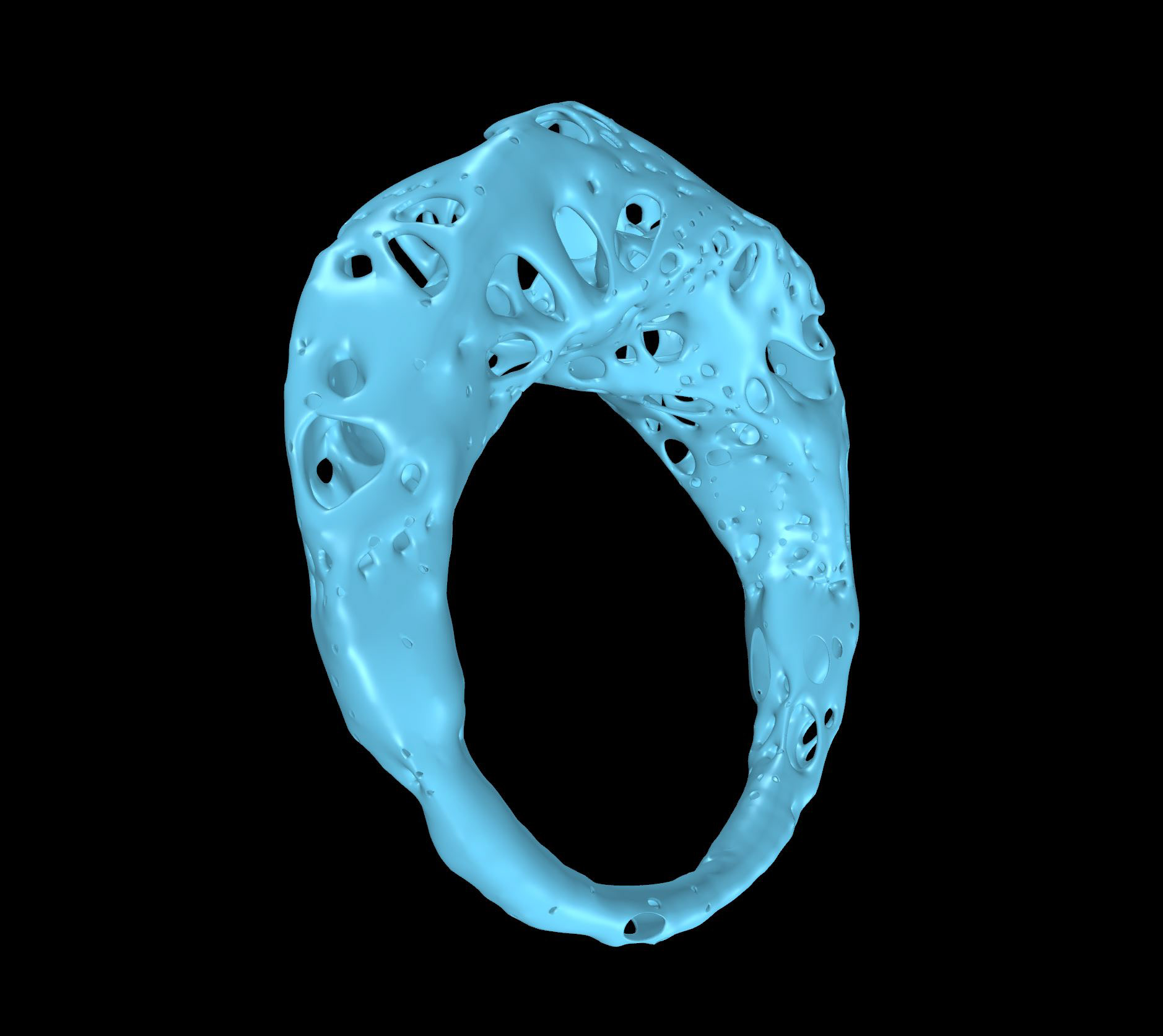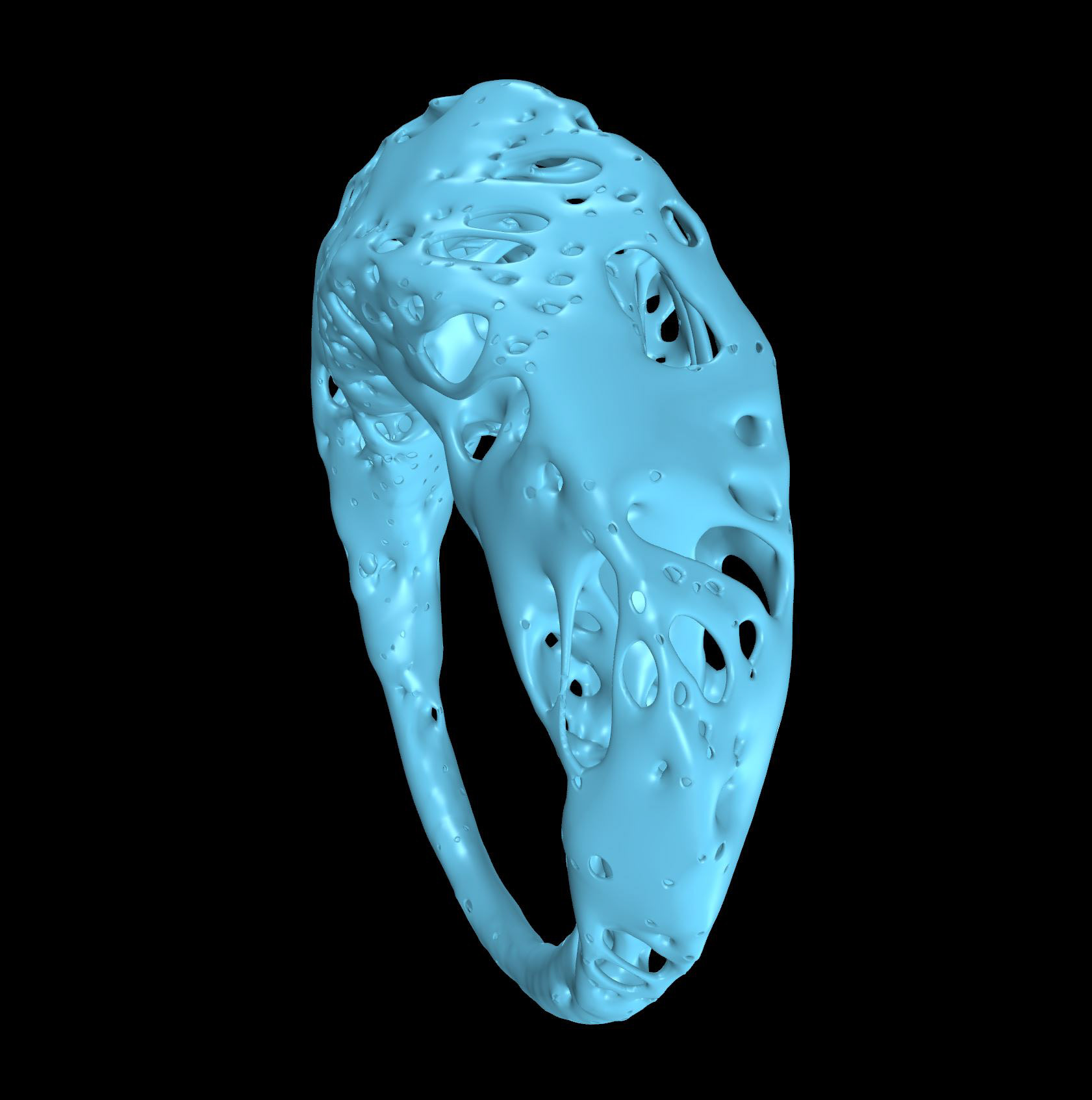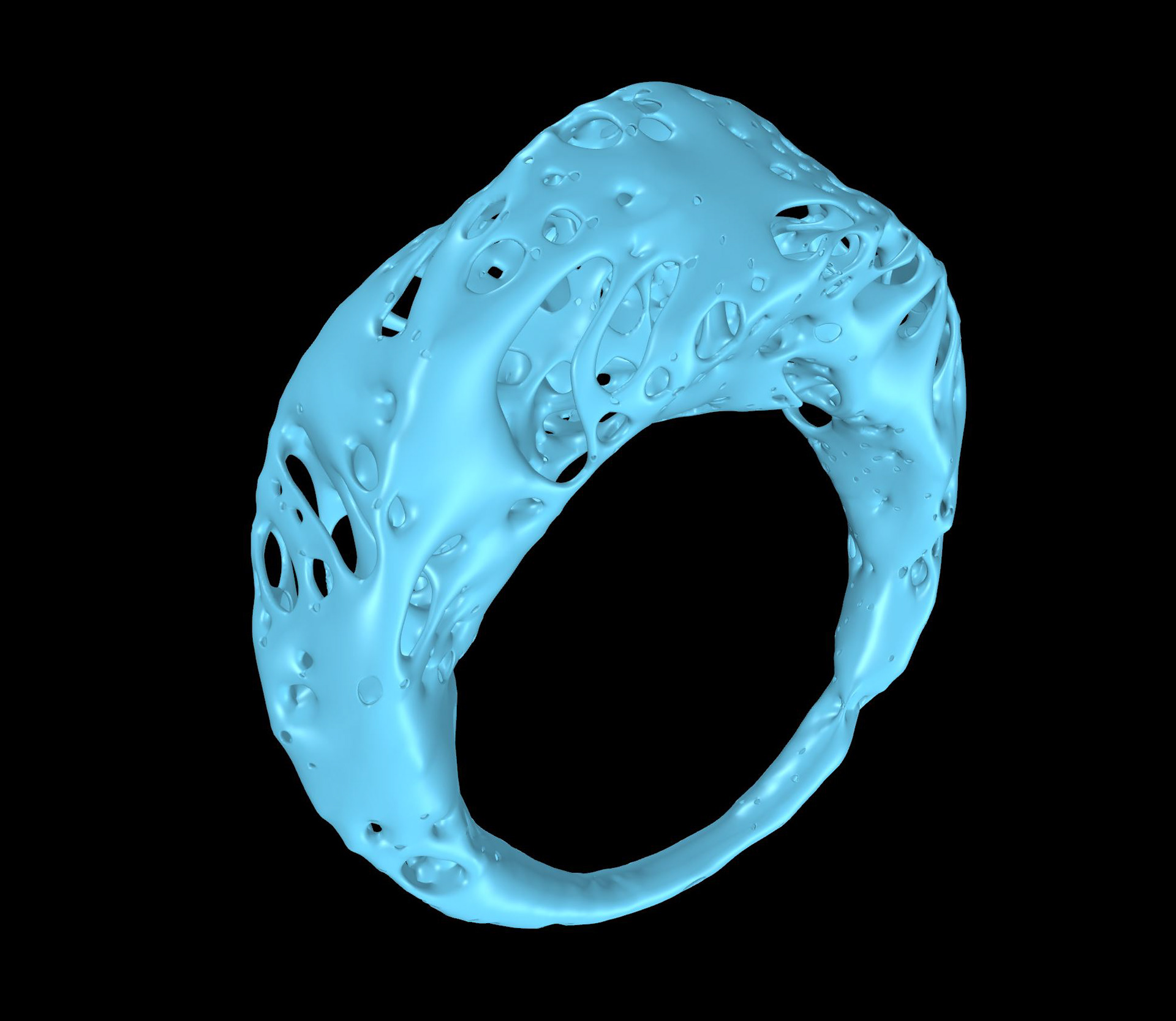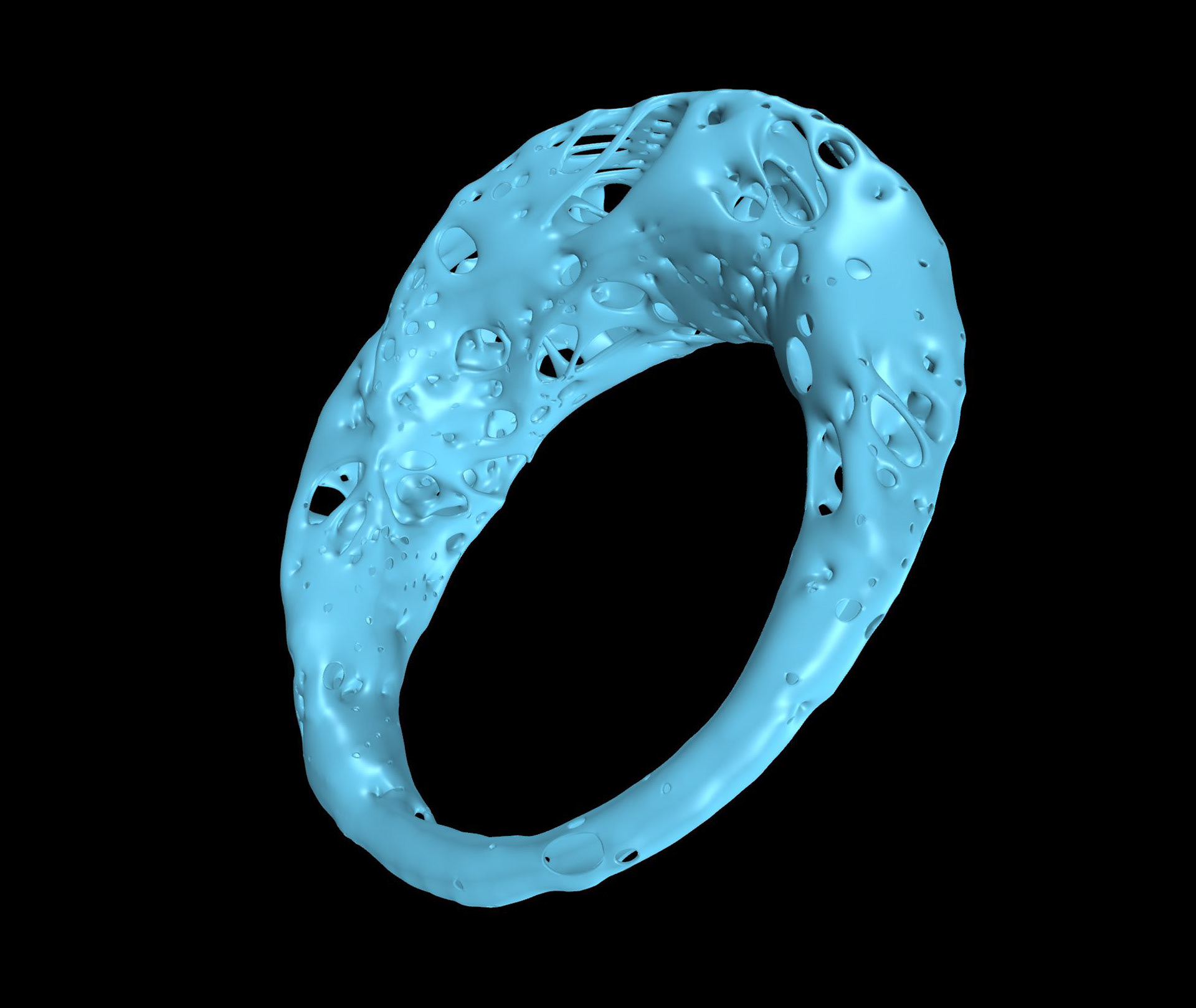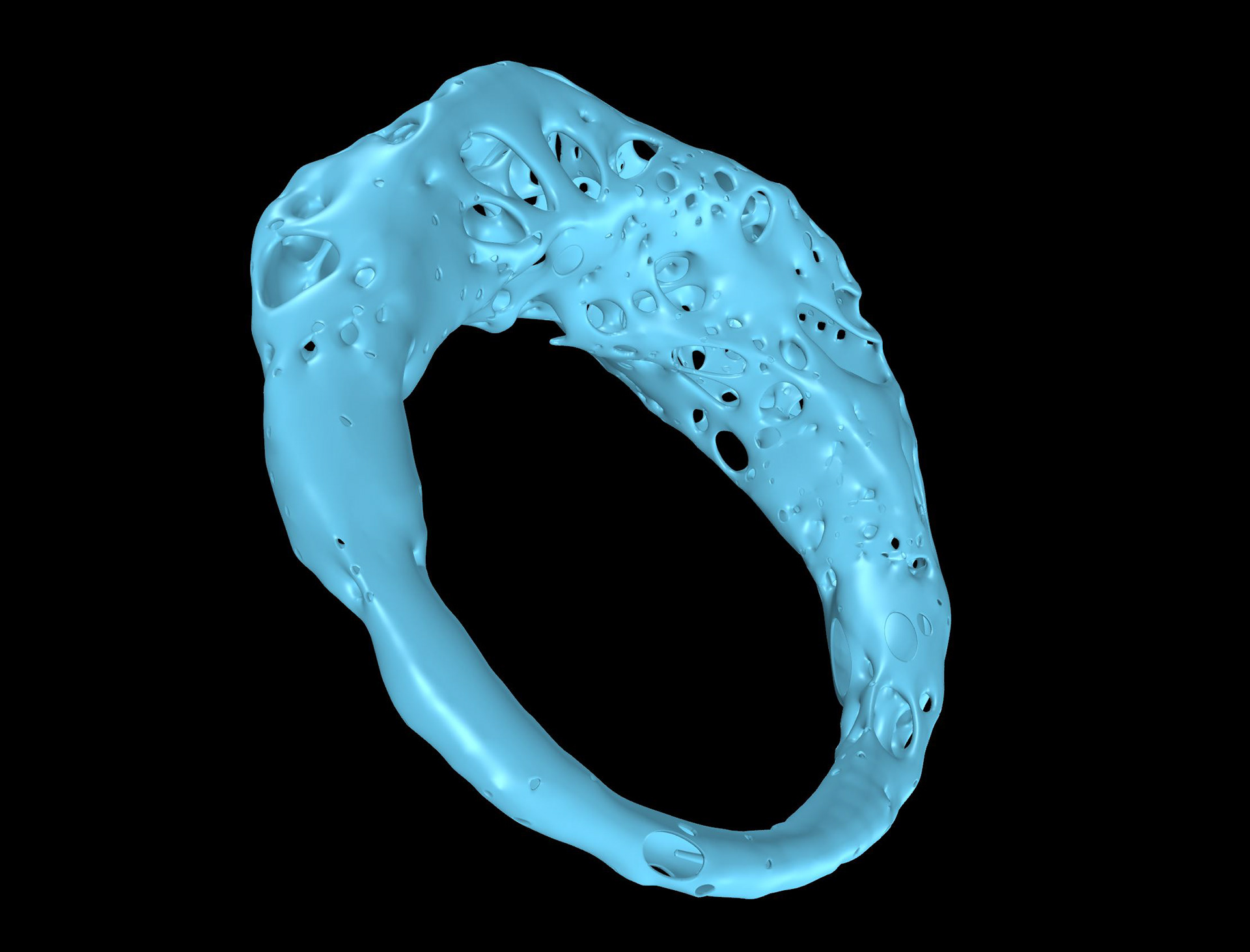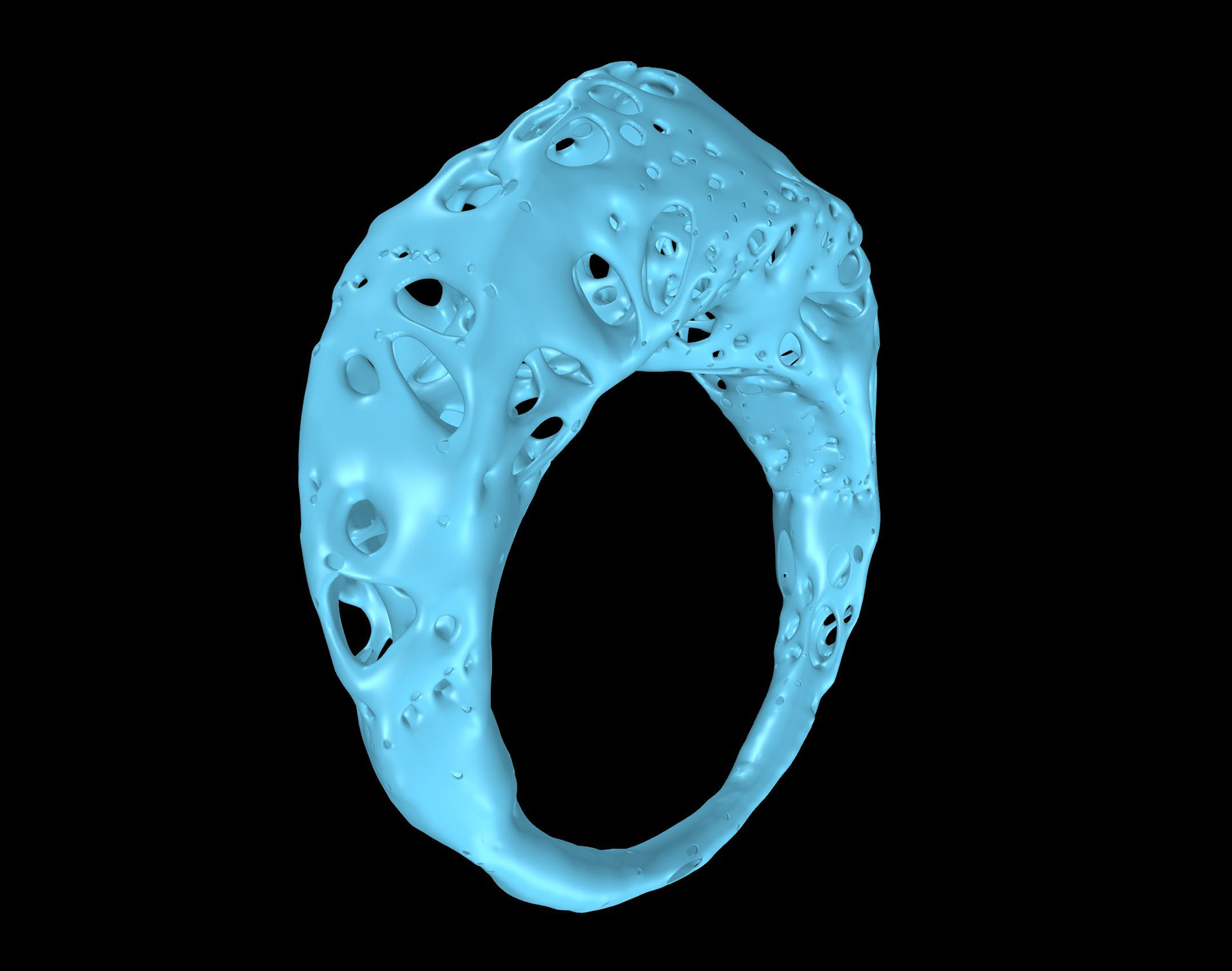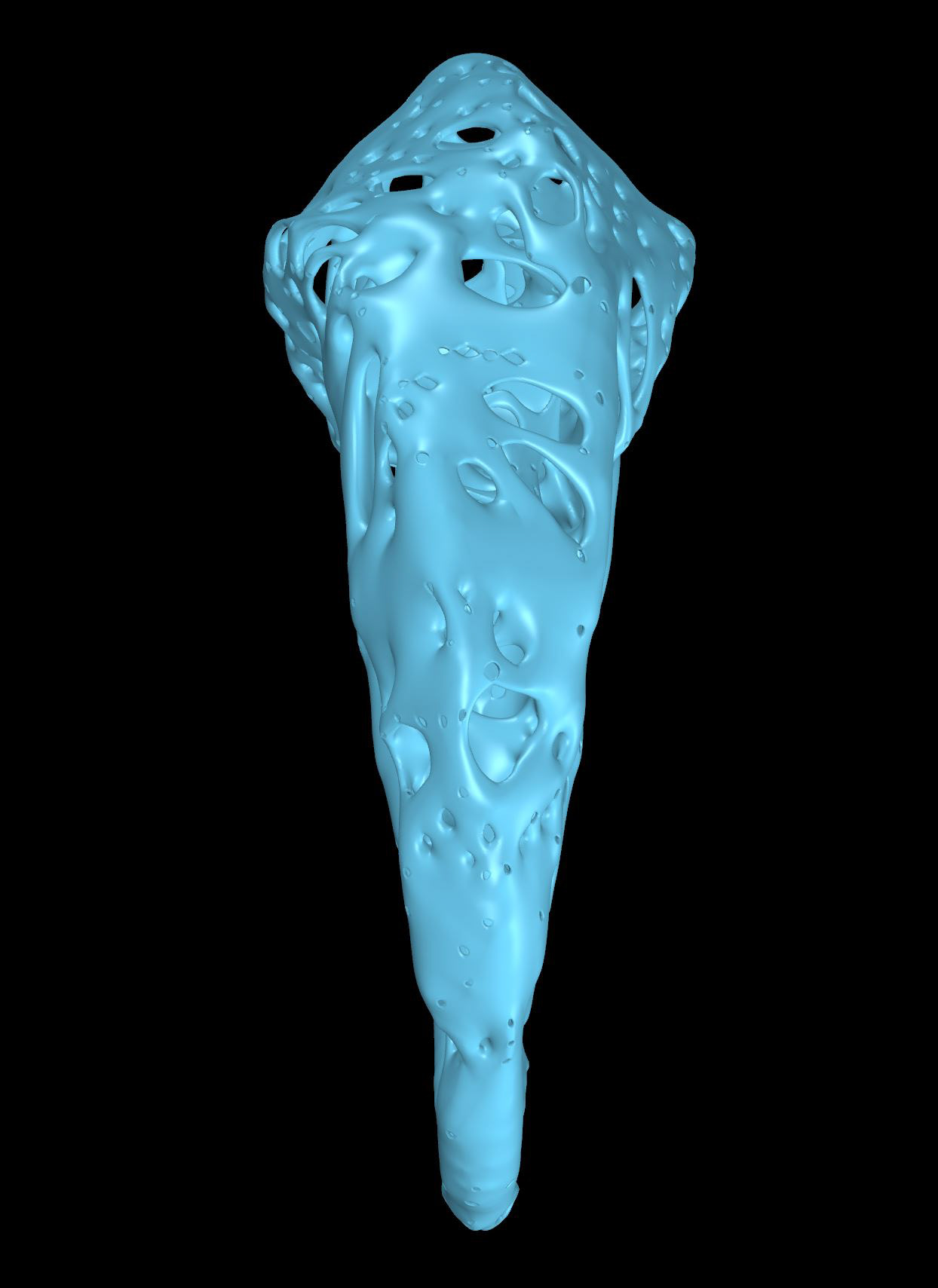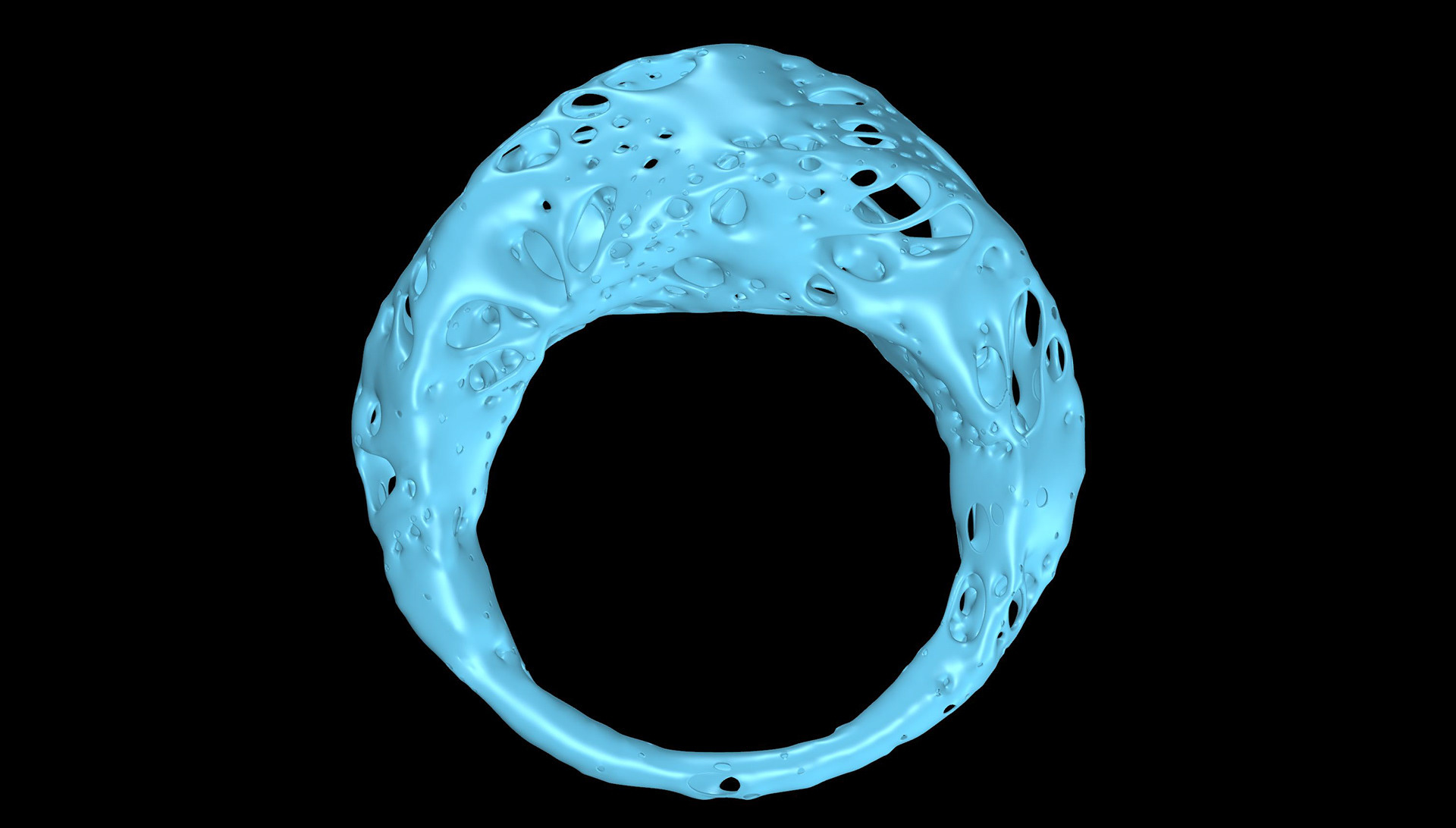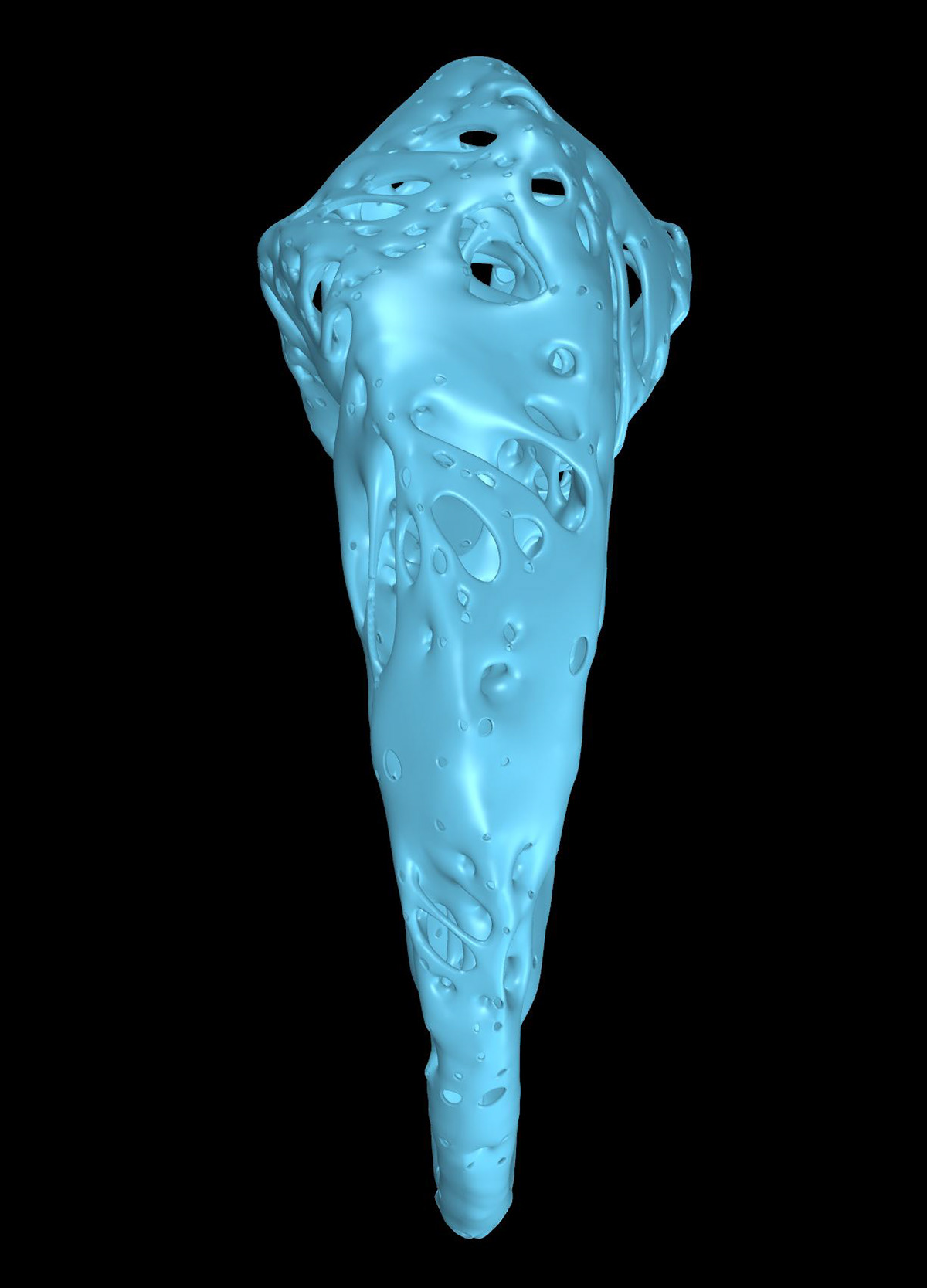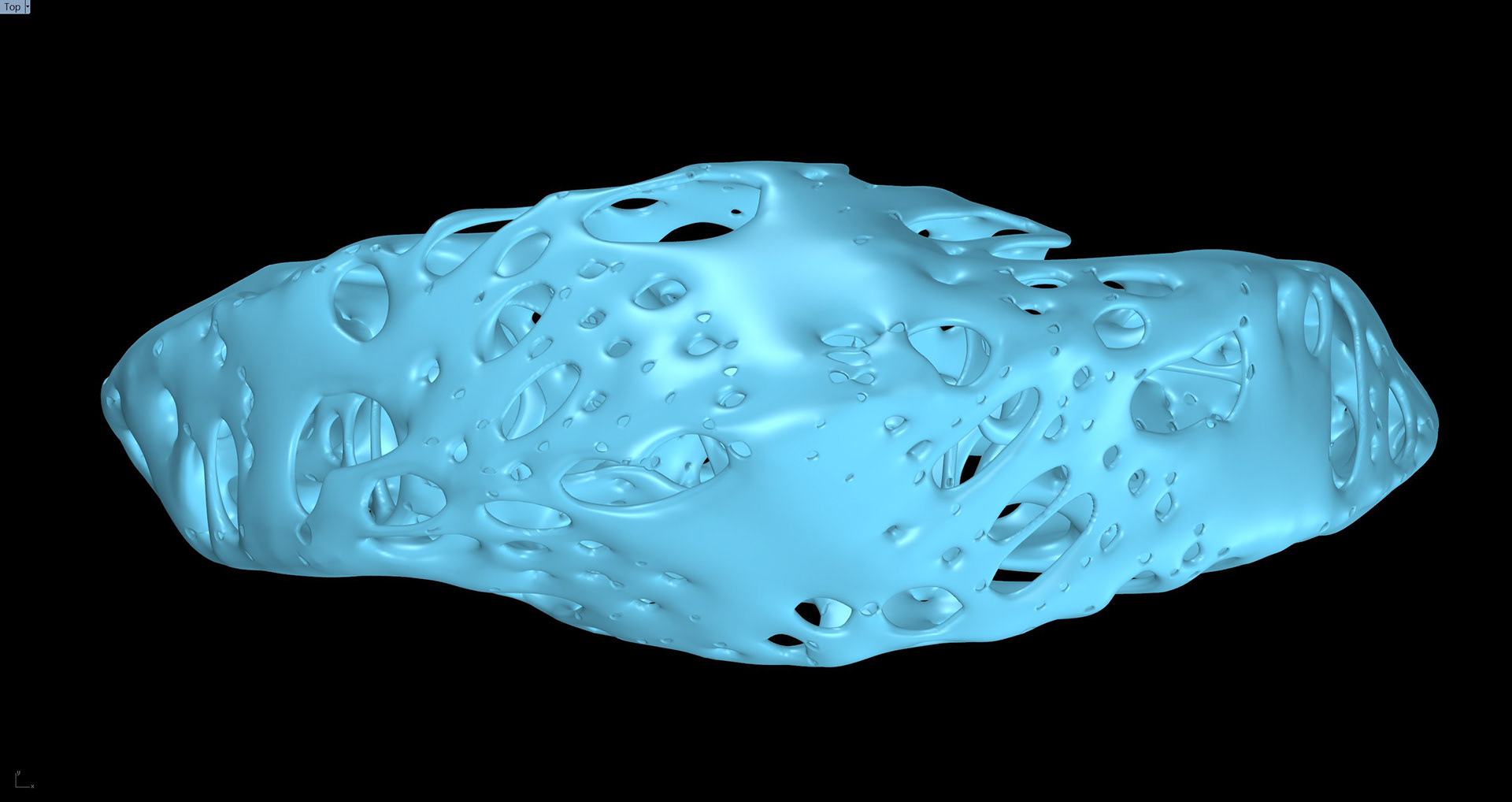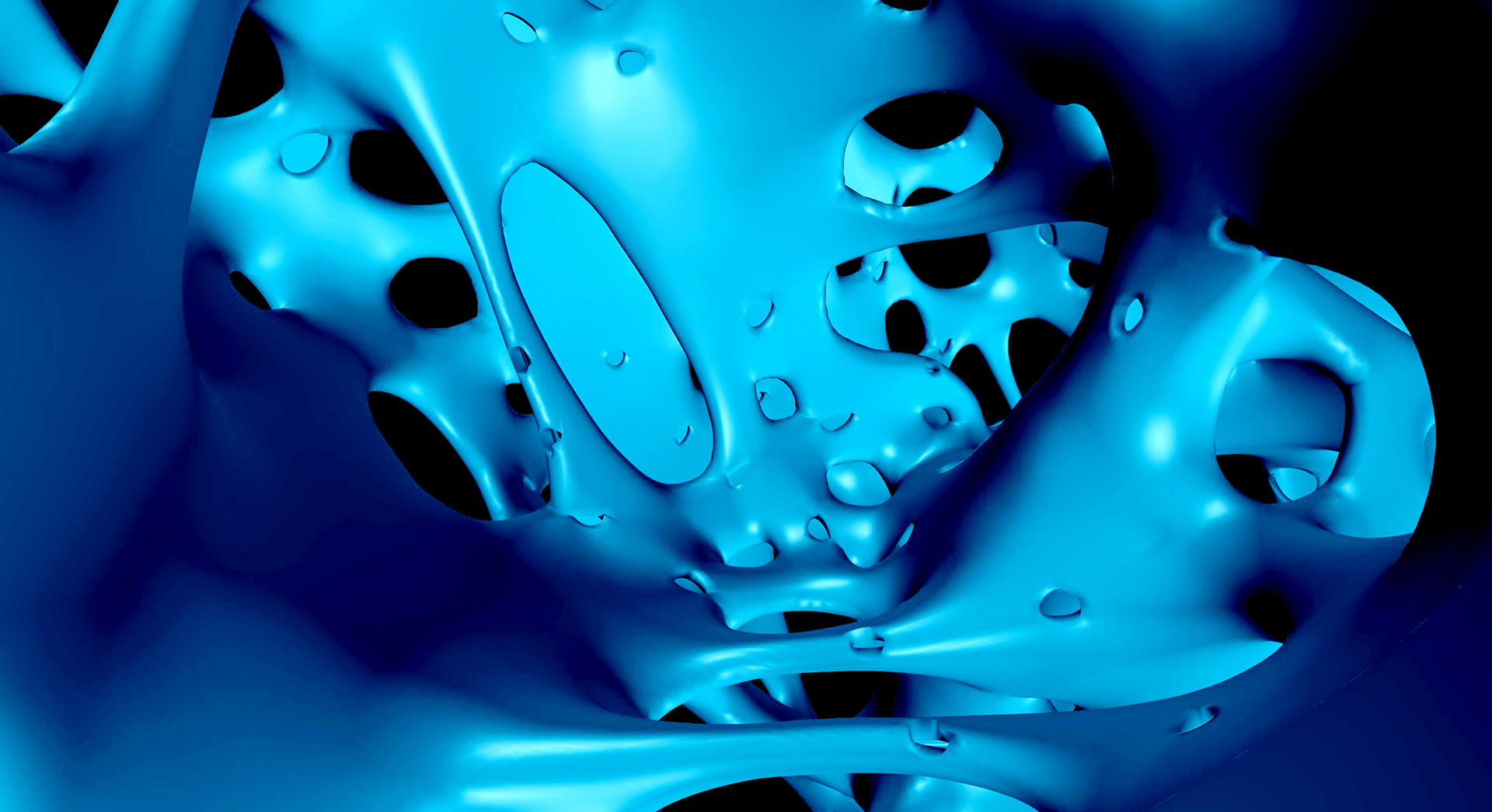 THE EXTERIOR SURFACE AND THE FINAL GEOMETRY OVERLAPPED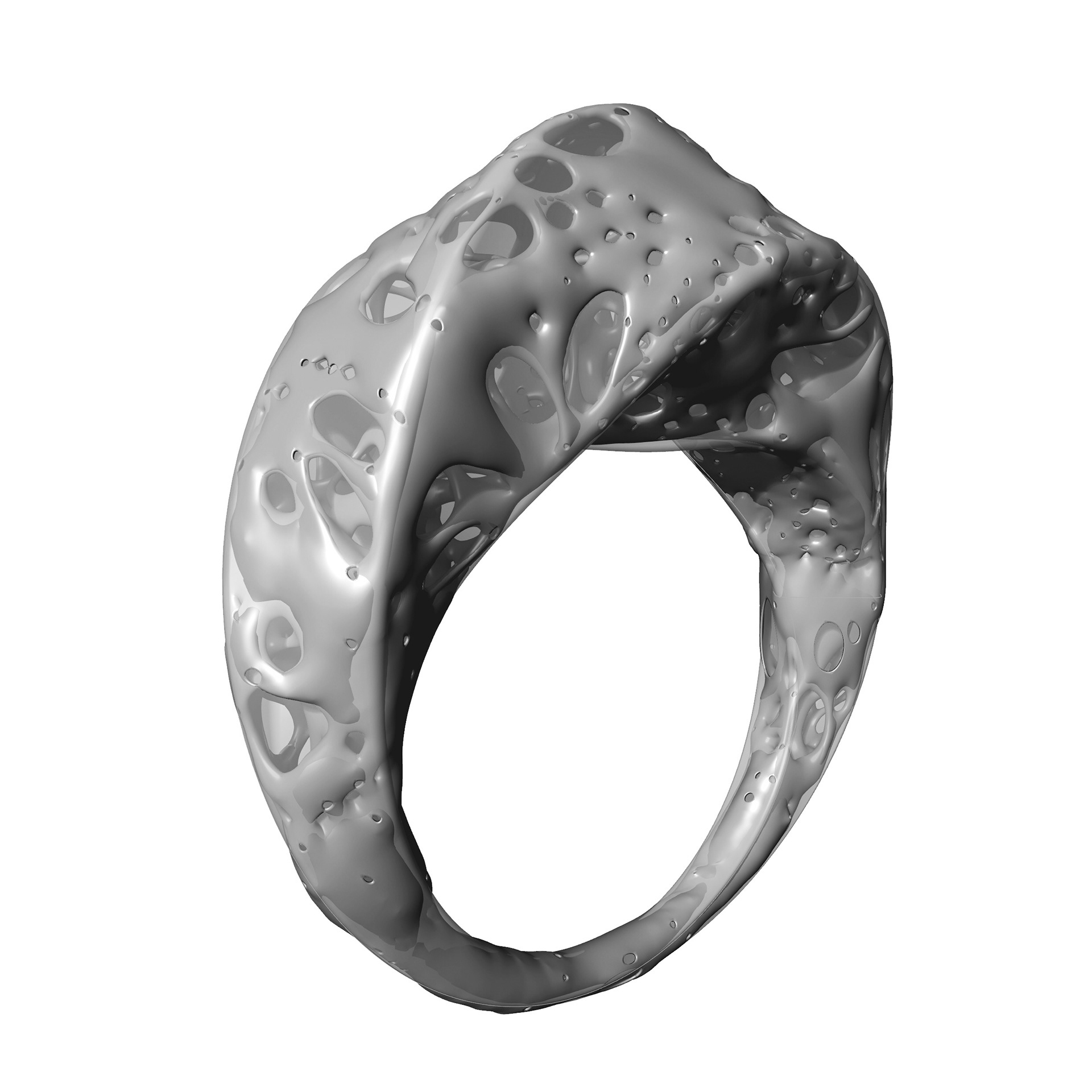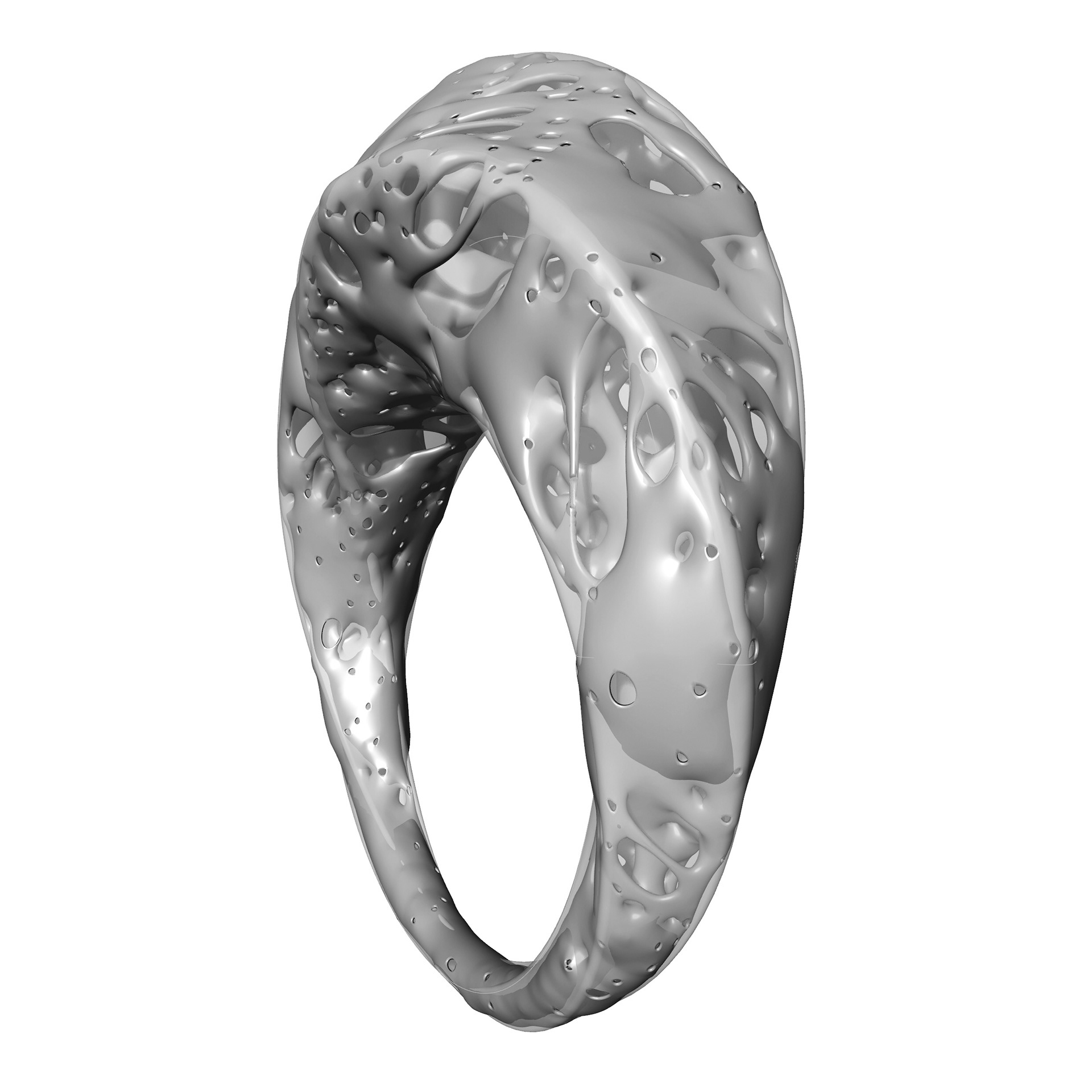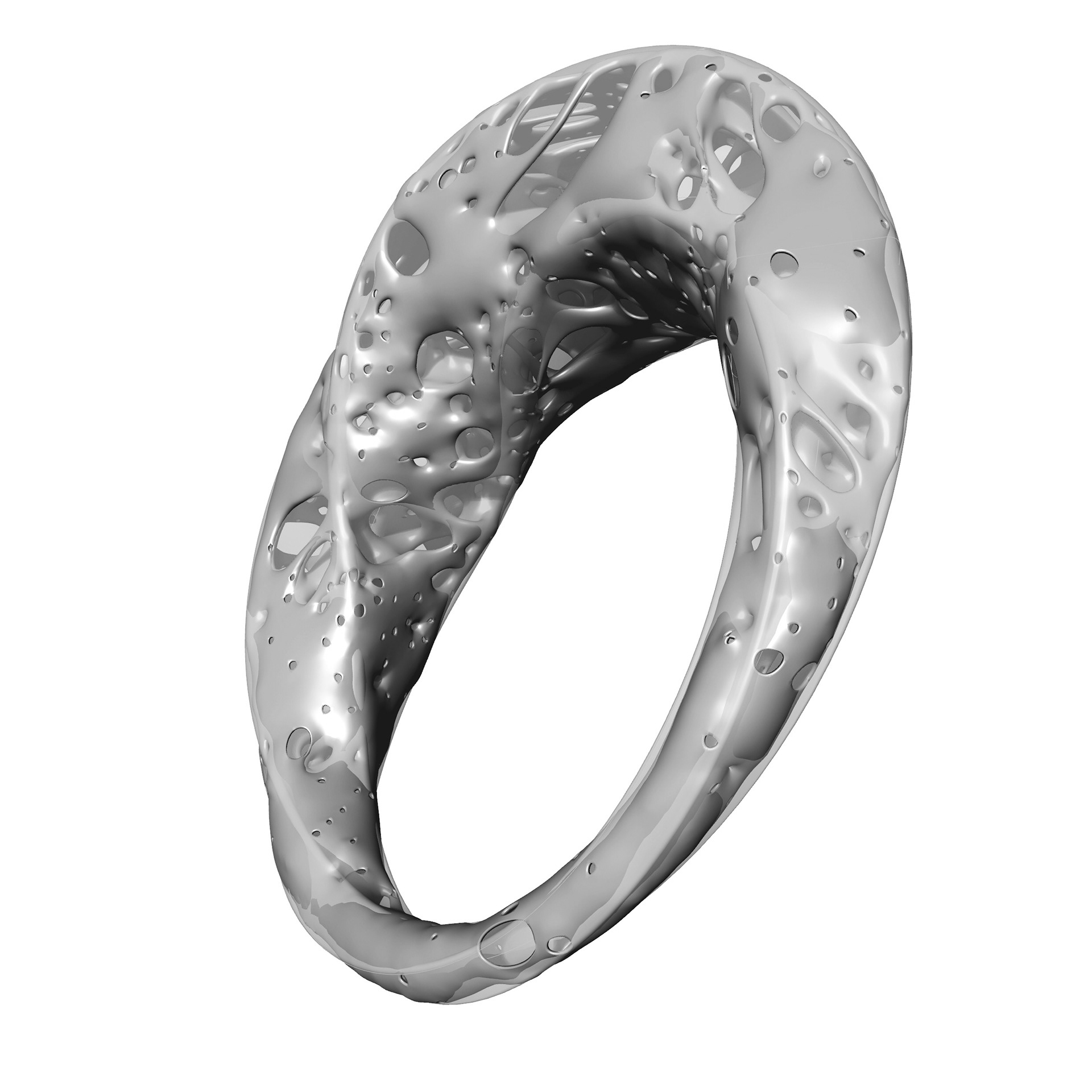 DIFFERENT VARIATIONS OF THE SAME ALGORITHM